Another weekend, another Sunday, another beautiful day in the Cape. Aren't we blessed? What to do on such a day. Many thing come to mind, many options to ponder about.
I haven't been able to do any biking the past week. Why? Sold my helmet with the Honda Transalp last weekend, it took me sometime to find a replacement.
Anyhow, discussed the route with Maryke, we ended up doing an outing to Cape Point Nature reserve. Being a holder of a wildcard, having a full tank available on the Pig, it turned out to be a non-expence day alltogether (does that make sense...?)
Anyhow, first pit stop just before entering the reserve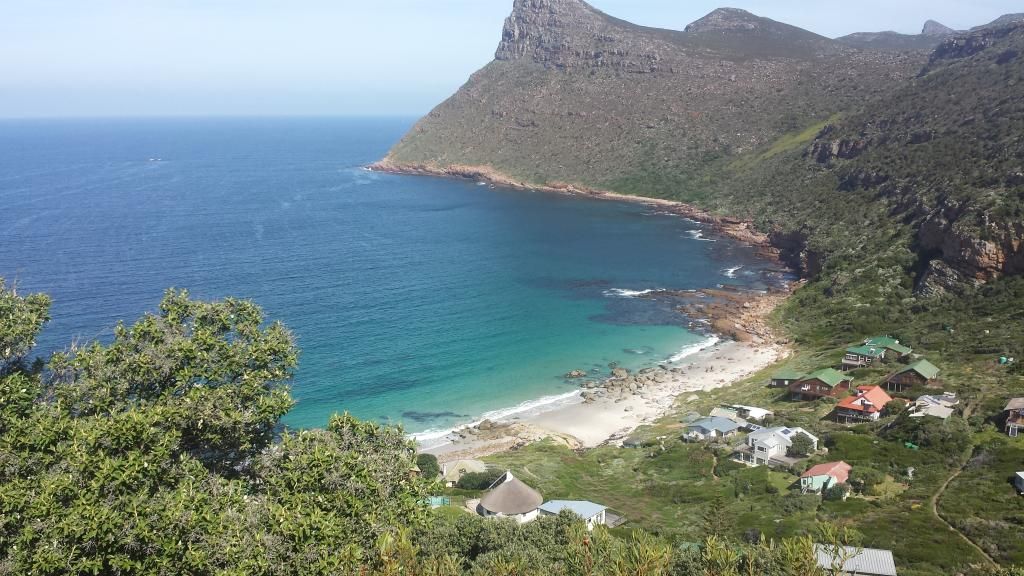 Evidence to proof I was a the most southern point in Africa. Well.... at least that is what is cliamed on the billboard.